Dust Up at the Crater School
Dust Up at the Crater School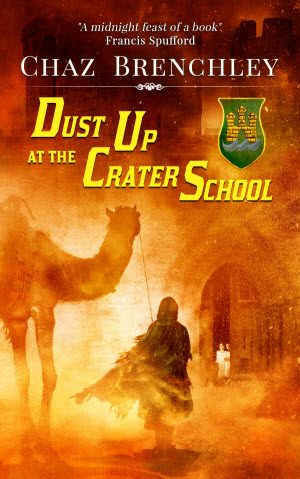 Pre-orders are now open. Links to stores will appear as they become available. The eBooks will be available on December 24th.

Purchase options
You can buy paper editions from:
Amazon US
Amazon UK
Waterstones - UK only
You can buy ebook editions from:
Amazon US
Amazon UK
Barnes & Noble (Nook) - USA only
Kobo

ISBNs
Paperback: 978-1-913892-28-9
Hardcover: 978-1-913892-29-6
EPUB: 978-1-913892-26-5
MOBI: 978-1-913892-27-2
Description
Christmas is coming to the Crater School, so the girls must celebrate. So says the Earth calendar. But Mars does not respect school rules. Nor does the Red Planet have much respect for Earth weather. Why bother with a white Christmas when Martian weather can be far more dangerous?
Then again, perhaps this is for the best. The people most likely to arrive at the Crater School with snow on their boots are Russian spies.
Praise for Dust Up at the Crater School
"Only in the laboratory of Chaz Brenchley could the British school story be lovingly sutured together with the Old Mars of the pulps, animated with the crackling static of a planetary dust storm, and sent lumbering down to the village. No – *skipping* down to the village, with a beret, and a paper bag full of bulls'-eyes, and a wholesome desire to excel at lacrosse." — Francis Spufford