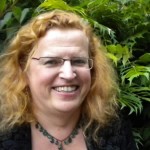 Cheryl Morgan – Chief Executive & Salon Futura Editor
Cheryl edited the online book review magazine, Emerald City, for 12 years, winning a Hugo Award for Best Fanzine along the way. She is currently non-fiction editor for the Hugo and World Fantasy nominated Clarkesworld Magazine. You can learn more about Cheryl at her personal blog, Cheryl's Mewsings.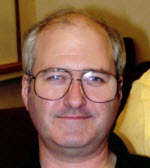 Kevin Standlee – US Business Manager
Kevin Standlee is one of those people who works at keeping things organized while the creative people get on with the show. He co-chaired the 2002 World Science Fiction Convention and is Corporate Secretary of its corporate non-profit parent organization, San Francisco Science Fiction Conventions, Inc. He is Secretary/Treasurer of the non-profit organization behind the Science Fiction & Fantasy Translation Awards, and a member of the Board of Directors of the corporate parent of the 2009 Worldcon in Montréal, Canada. He has served as a Director of the 2005 Worldcon in Glasgow, Scotland and the 2005 Westercon in Calgary, Alberta, Canada. He worked as Executive Director of the Software Frameworks Association, a professional organization for Apple Computer software developers.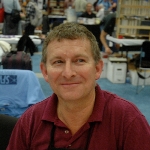 Colin Harvey – Anthology Editor
Colin Harvey lives in the North of Wessex, midway between I.K. Brunel's Victorian Bristol and Jane Austen's Regency Bath. His stories have appeared in Interzone and Albedo One, while his novels Winter Song and Damage Time will be published by Angry Robot Books in September and November 2010. Colin's previous anthologies are Killers and Future Bristol.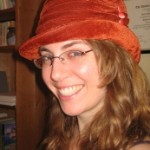 Anne Gray – Copy Editor
Anne Gray copy edited the final five years of Emerald City for Cheryl and has also served as a freelance proofreader for Subterranean Press since 2006. In her other life she is a cognitive systems designer and human factors engineer. In yet another life she runs science fiction conventions and manages wikis about the genre. In her fourth life she and her husband Brian are having their first child this year. Luckily, she is part cat and has plenty of lives to devote to her various interests.
Karina Meléndez – Web Guru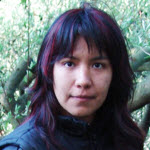 Karina Meléndez hails from sunny Mexico. She has lived in Canada since 2004, long enough to know she won't become acclimatized to the constant chill and rain. Time spent indoors hiding from the weather often leads to the internet and —in Karina's case—to web development.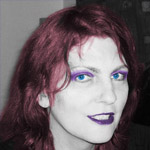 Chrissie Harper – Book Design
Chrissie Harper has lived up north, down south and (mostly) in the West Midlands. Her eye's set on the south again. She once self-published a magazine about Jack Kirby for £2.50. Then Dez Skinn picked it up and gave it a budget. She worked for the BBC on one occasion but a glittering television career didn't follow. Yet. She writes, designs, edits, draws, colours and sings badly. Lots more @ www.chezchrissie.co.uk.
See also the Salon Futura staff page for regular contributors to the magazine.
Advisory Board
The following people have kindly agreed to advise Wizard's Tower regarding suitable out-of-print titles that we should seek to acquire e-book rights for:
John Clute
Farah Mendlesohn
Gary K. Wolfe