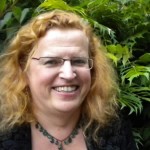 Cheryl Morgan – Chief Executive
Cheryl edited the online book review magazine, Emerald City, for 12 years, winning a Hugo Award for Best Fanzine along the way. She was non-fiction editor for the Hugo and World Fantasy winning Clarkesworld Magazine for several years. You can learn more about Cheryl at her personal blog, Cheryl's Mewsings.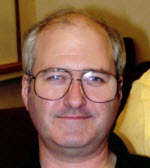 Kevin Standlee – US Business Manager
Kevin Standlee is one of those people who works at keeping things organized while the creative people get on with the show. He co-chaired the 2002 World Science Fiction Convention and is Corporate Secretary of its corporate non-profit parent organization, San Francisco Science Fiction Conventions, Inc. He is a member of the Board of Directors of CanSMOF (the corporate parent of the 2009 Worldcon in Montréal, Canada) and a member of the WSFS Mark Protection Committee (which manages the intellectual property of Worldcon). He currently works as a database solutions engineer for an international logistics management company.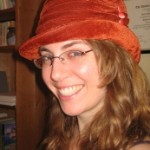 Anne Gray – Copy Editor
Anne Gray copy edited the final five years of Emerald City for Cheryl and has also served as a freelance proofreader for Subterranean Press for three years. In her other life she is an information systems designer and human factors engineer. In yet another life she runs science fiction conventions. In her fourth life she and her husband Brian are raising their daughter in York, PA, a transformative experience in and of itself.
Charlotte Bond – Copy Editor Copy editing for Wizard's Tower has been provided by the multi-talented author, ghostwriter, freelance editor, proofreader, reviewer and podcaster, Charlotte Bond.
Frank Duffy – Graphic Design Graphic design services for Wizard's Tower are currently provided by Frank Duffy.
Karina Meléndez – Logo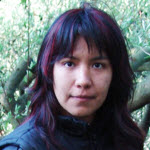 Karina Meléndez hails from sunny Mexico. She designed the original Wizard's Tower Logo.


Advisory Board
The following people have kindly agreed to advise Wizard's Tower regarding suitable out-of-print titles that we should seek to acquire e-book rights for:
John Clute
Farah Mendlesohn
Gary K. Wolfe