Jeapes Japes
Jeapes Japes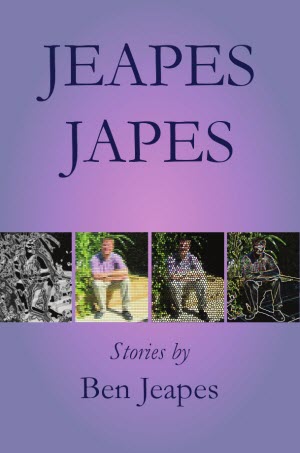 Purchase options
You can buy ebook editions from:
Amazon US
Amazon UK
Amazon AU
Amazon DE
Barnes & Noble (Nook) - USA only
Kobo
Weightless Books

ISBNs
EPUB: 978-1-908039-05-7
MOBI: 978-1-908039-06-4
Description
Jeapes Japes collects all of Ben Jeapes' published short fiction, plus one story unique to the collection. The majority of the stories were published in Interzone while some appeared in other venues including The Magazine of Fantasy & Science Fiction. Themes of artificial intelligence and time travel run throughout the book.


Reviews
"… the stories melt together beautifully as Jeapes' humour, logic and eye for originality sweep through the collection." – Paul Wilks, The Future Fire
A paper version of the book is available from Clarion Publishing.