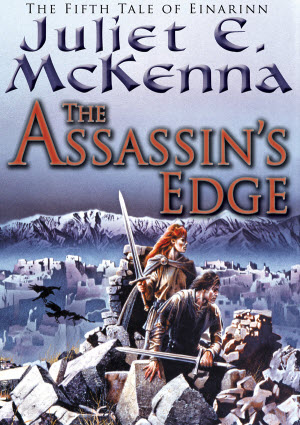 The Assassin's Edge, the fifth and final volume of Juliet E. McKenna's Tales of Einarinn is now available in ebook format.
Purchase options
New EU tax laws have made it
uneconomic
for us to sell books direct to customers. You can buy this book from:
Amazon US
Amazon UK
Barnes & Noble (Nook) - USA only
Google Play
Kobo
To learn more about the book, and the rest of the series, see
Juliet's website
.